DePaul Seniors Benefiting from Technology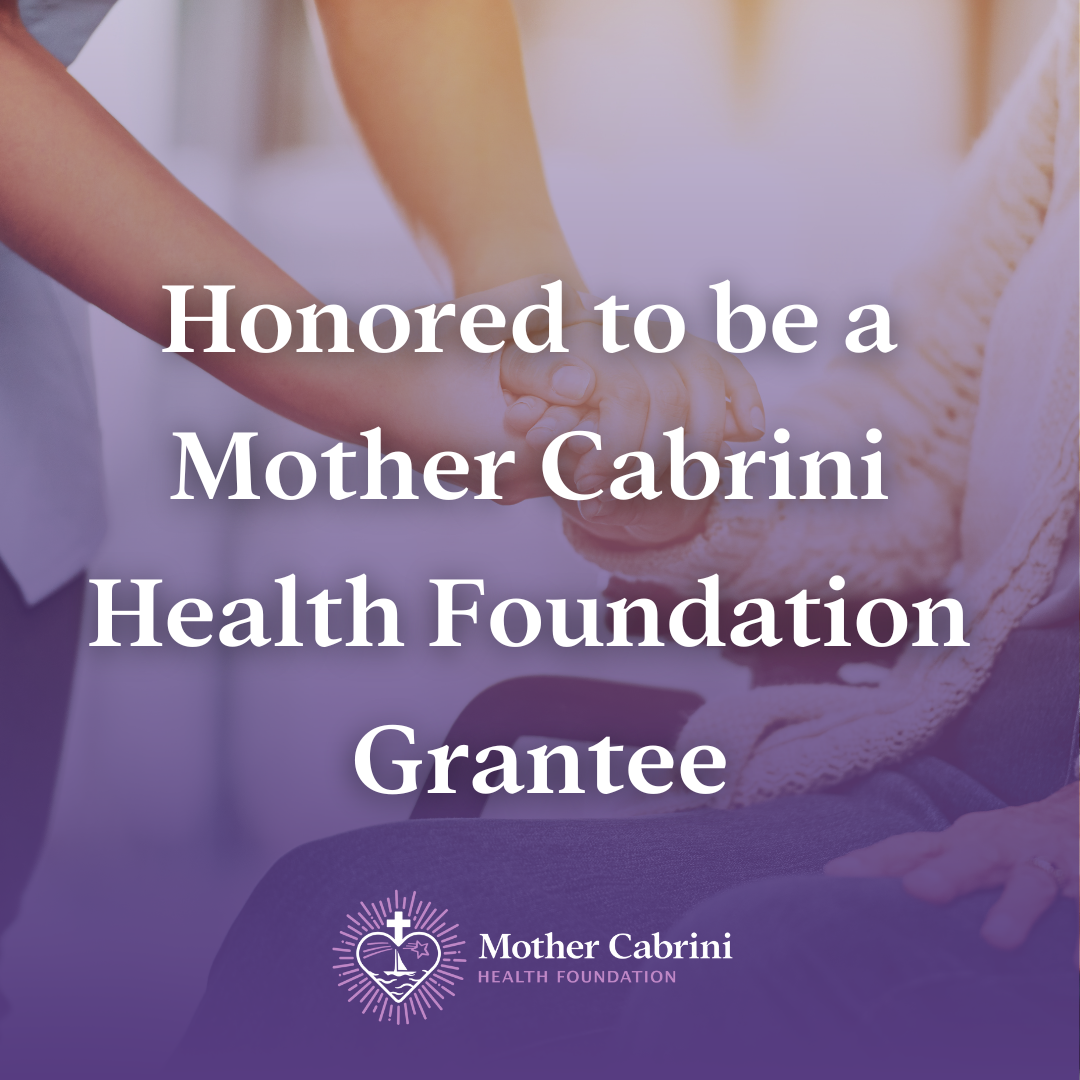 Thank you to the Mother Cabrini Health Foundation for selecting DePaul Adult Care Communities, Inc. as a 2023 grantee! The recent $75,000 grant will be used to support the ongoing cost of technology engagement programs at DePaul's senior living communities. Funds will be used to maintain the operational/subscription costs associated with Eversound wireless headphones, Rendever virtual reality headsets, and iN2L, a content-driven engagement technology, all of which were originally purchased with support from the Mother Cabrini Health Foundation in 2021.
Seniors at Glenwell in Cheektowaga, Heritage Manor of Lockport, Westwood Commons in North Chili, Wheatfield Commons in North Tonawanda and Woodcrest Commons in Henrietta have been leaping into the 21st century thanks to assistance from the Mother Cabrini Health Foundation.
"This technology has been importantly beneficial to our seniors as it has opened up a whole new world of activities and has been an exciting opportunity to think outside the box," said Heritage Manor of Lockport Administrator Shannon Radlich.
Radlich recalls an experience of a resident with vision impairments using the Rendever virtual reality headsets for a 'scuba diving trip in the ocean.'
"Her excitement was palpable," said Radlich. "There wasn't a dry eye in the room."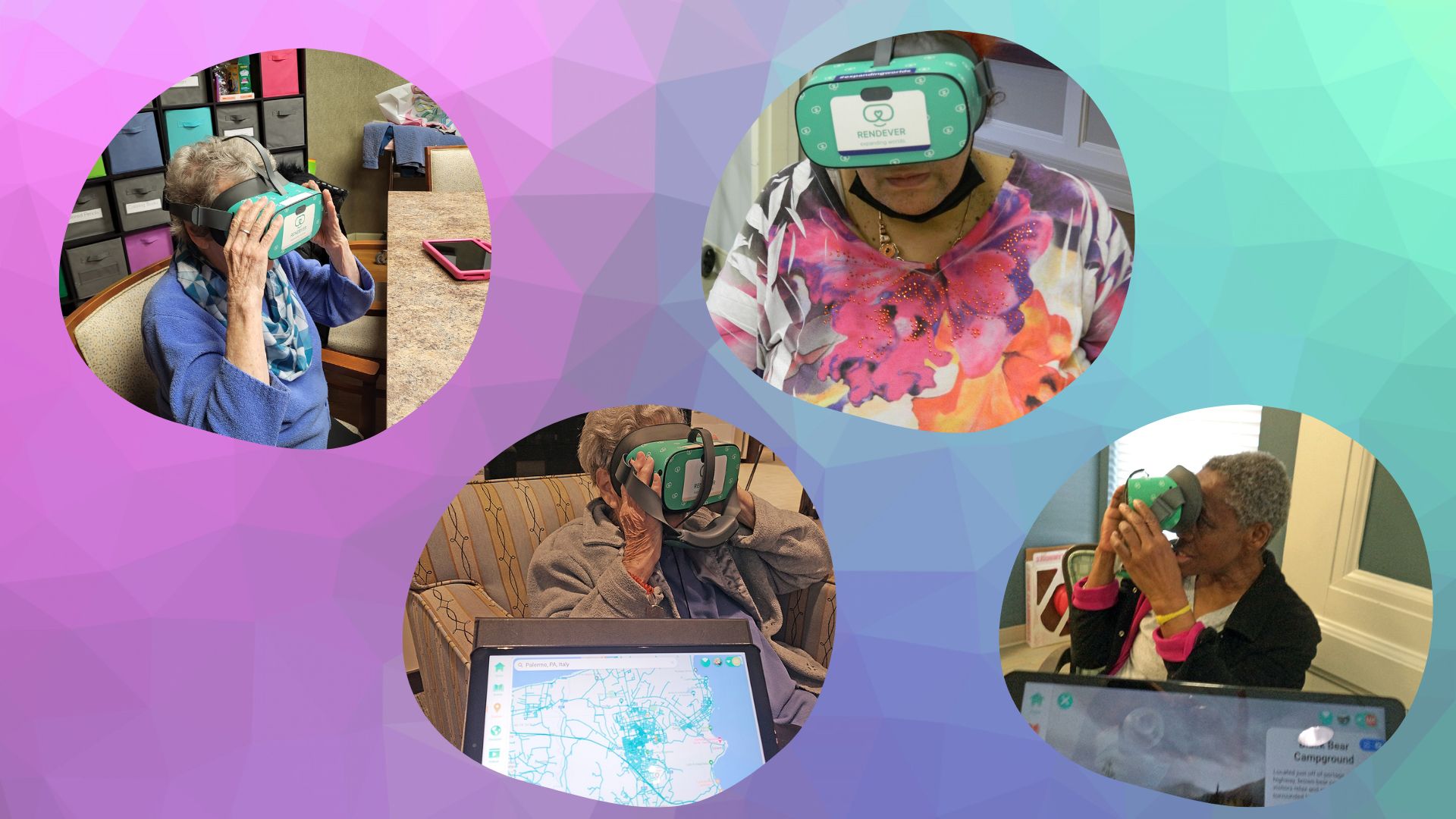 Westwood Commons Administrator Julie Kornow said the Eversound wireless headphones have improved the lives of residents who are hard of hearing and the iN2L engagement technology helps with everything from playing bingo to traveling to different places around the world. Kornow said the large iN2L screen makes it easier for seniors to connect with family using technology such as FaceTime or Zoom.
"This equipment is used every single day, from therapeutic music to all the bells and whistles," said Wheatfield Commons Activity Director Laurie Tierney.
Technology has made everything from exercise such as Zumba to checking in on 'daily cameras' at zoos or other destinations around the world accessible to residents, said Tierney. For those who don't frequent group activities, it allows for one-on-one entertainment and engagement in their rooms.
"We put on the headsets and away we go," she said. "We travel around the world, explore different cultures, and go to places we've never been and would like to go."
Wheatfield Commons Administrator Kathy Dion said seniors have adapted well to the technology. Rendever offers a live book club which is very popular and has encouraged residents to exchange books among one another and read books outside their normal genres.
Whether it's watching a movie on Netflix, playing trivia, hosting a casino night or training staff, the technology is easy to use for residents and staff and offers something for everyone, said Glenwell Administrator Tina Hagen.
"This gives our residents the opportunity to explore so many things with the push of a button," said Hagen. "It opens so many avenues. It's like you have a second or third activity staff member with Rendever and iN2L."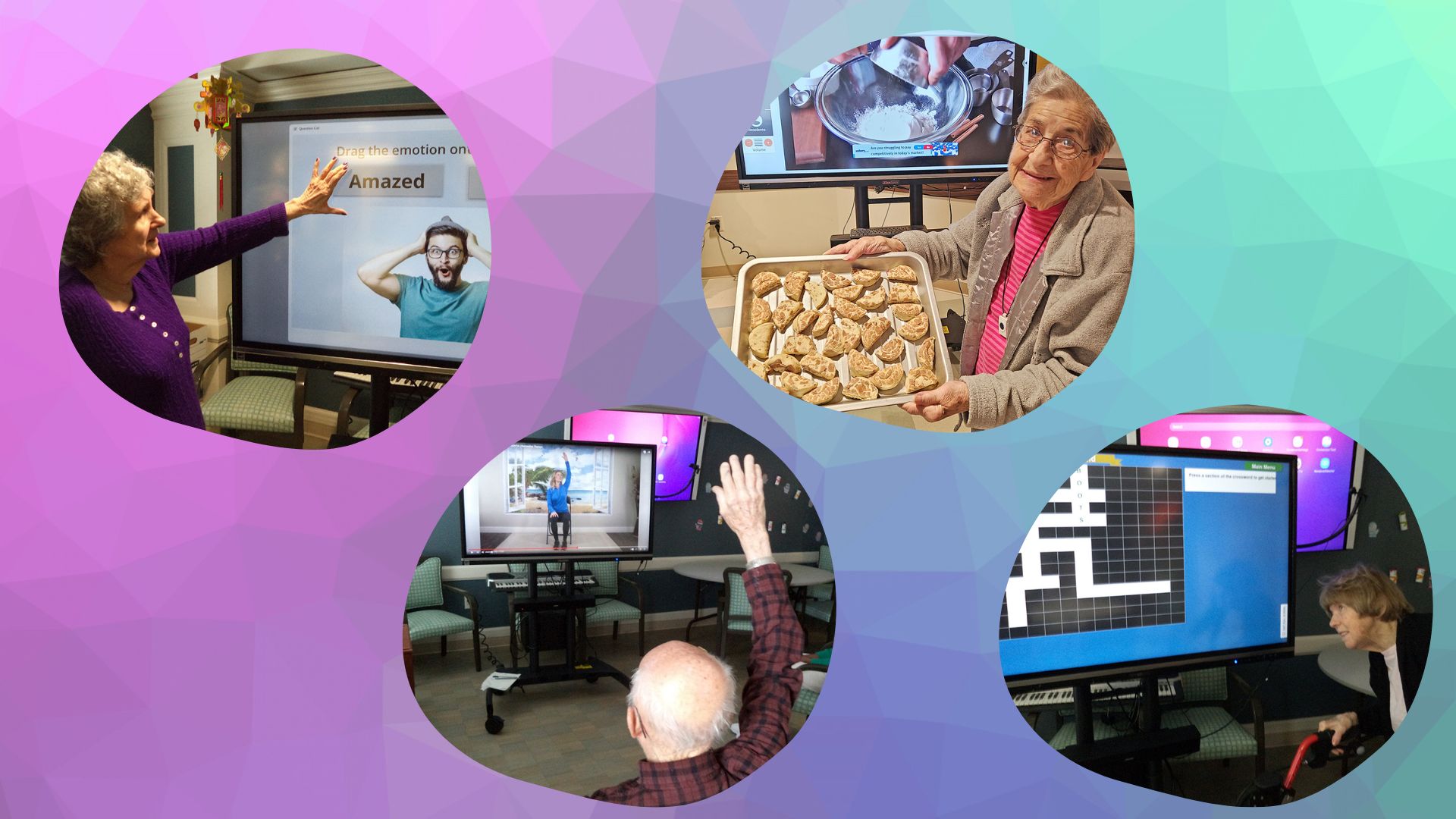 Woodcrest Commons Activities Director Laura Peris uses Eversound headphones daily to help hard of hearing residents participate in activities such as resident council, and to facilitate communication among seniors in group activities while still allowing for social distancing. Peris uses the iN2L software to play music through the building all day long, as well as for games such as Family Feud. Residents at Woodcrest Commons also enjoy watching live birding and zoo cameras from around the world.
Rendever virtual reality technology has been used at Woodcrest Commons to transport seniors to places they've lived or visited in the past or destinations they may have always wanted to travel.
"We gather and share information, reminisce about positive memories of the area, or we fantasize about being there," said Peris.
The Mother Cabrini Health Foundation is a private, nonprofit organization whose mission is to improve the health and wellbeing of New Yorkers, bolster the health outcomes of vulnerable communities, eliminate barriers to care, and bridge gaps in health services. Named after a tireless advocate for immigrants, children, and the poor, the Mother Cabrini Health Foundation funds programs and initiatives across New York State that either provide direct healthcare services or address the social determinants of health.
"At a moment when New York State's health needs are both acute and wide-ranging, the Foundation is supporting hundreds of programs addressing the needs of vulnerable New Yorkers and underserved communities across the state," said Alfred F. Kelly, Jr., Chairman and Chief Executive Officer of Visa and Chair of the Mother Cabrini Health Foundation Board.