Front Row Seat to History (Woodcrest Commons)
November 10, 2017 (Henrietta, NY) ─ All aboard! Residents from Woodcrest Commons, a DePaul Senior Living Community in Henrietta, recently took a scenic trip on an interurban trolley during a visit to the New York State Museum of Transportation.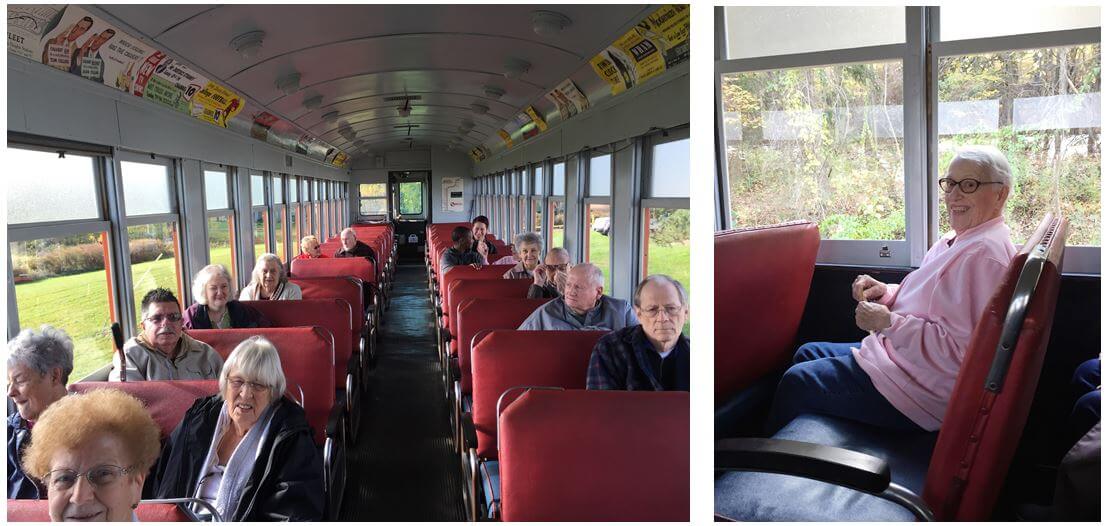 "It only took us a mile distance wise but transported them back decades," said Activities Director Lindsay Lown.
Pictured above, Woodcrest Commons residents Doug Kurlan, Michele Hood and Lois Knapp enjoy a ride on a historic trolley! Also pictured on the trolley is Norene Hogan.
The electric trolley was decorated in a variety of vintage ads and everyone had the opportunity to sound the trolley's whistle! In addition, the tour included historic vehicles and photographs, model railroad displays, a research library and a gift shop.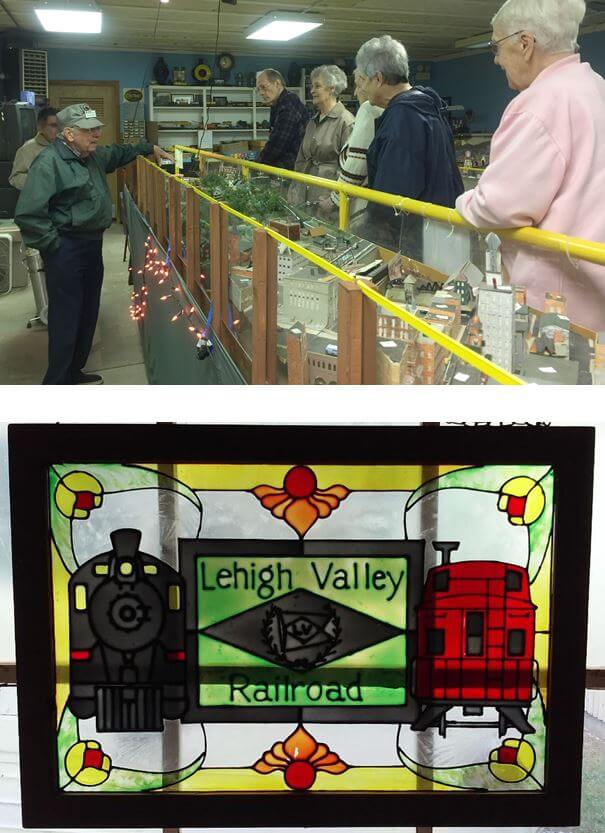 Pictured here, Woodcrest Commons residents Doug Kurlan, Richard Marsh, Lois Knapp and Norene Hogan ask a volunteer questions about the model train exhibit at the New York State Museum of Transportation in Rush. Residents were especially enthralled by the model railroad, and spent quite a bit of time pointing out all the fine details and reminiscing about model trains that their families would set up around their Christmas tree in their youth.
For more information about Woodcrest Commons, please contact Administrator Kathy Murray-McGhan at (585) 334-1800, at kmurray-mcghan@depaul.org or visit us on Facebook.