Wheatfield Commons Celebrates Grand Opening
December 4, 2017 (North Tonawanda, NY) ─ You are invited to celebrate the Grand Opening of Wheatfield Commons, a DePaul Senior Living Community located at 3920 Forest Parkway in North Tonawanda, New York! Join us from 2:00 to 6:00 p.m. on Wednesday, December 20 for chef-prepared hors d'oeuvres, a tour of Wheatfield Commons and an opportunity to meet the caring and dedicated staff. A 55,000-square-foot senior living community providing both assisted living and memory care accommodations to families in and around Niagara County, Wheatfield Commons is now open and accepting new residents.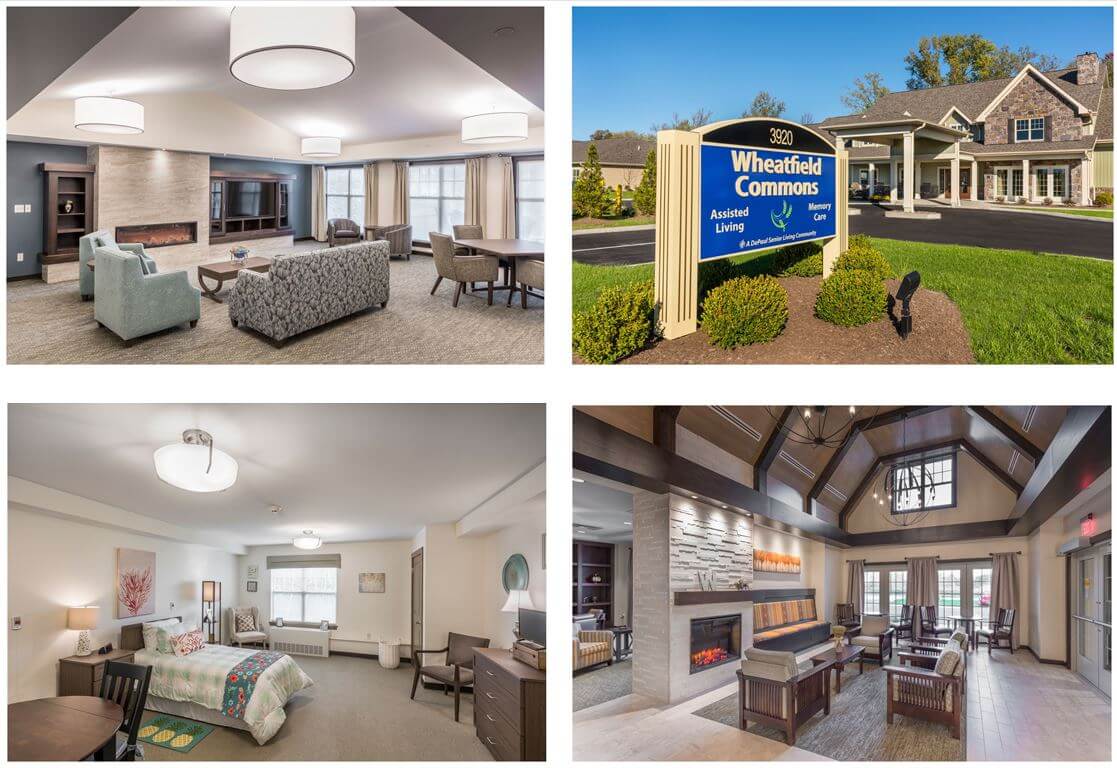 Wheatfield Commons offers gracious, single-floor living in a well-appointed setting. The community features spacious, furnished private and semi-private suites with a choice of floor plan and fully equipped bathrooms in every resident room. Close to shopping, restaurants and places of worship, Wheatfield Commons is nestled in a park-like suburban setting with inviting grounds and courtyards.
A covered front porch greets residents and visitors as they enter a warm and inviting community. Welcoming living areas with fireplaces and beautifully decorated dining areas are all part of an accommodating, enriching atmosphere where residents receive the highest quality services and care. A cozy family dining room is available for private use and special occasions and individual mailboxes are also provided.
"At Wheatfield Commons, we strive to enhance each resident's quality of life by providing engaging activities, a supportive and caring staff and personal care services that promote independence and dignity," said Administrator Kathy Hyland-Dion.
Wheatfield Commons provides seniors with a lifestyle for their future, offering a personal approach to delivering support and services while encouraging family members to be actively involved in the care of their loved ones. Staff work closely with residents and family members to develop a personalized approach to delivering support and services which appropriately meet each resident's needs.
DePaul is committed to enhancing quality of life for its residents by providing the comforts of home and personal care services in a supportive environment that promotes independence. In addition to Wheatfield Commons, DePaul currently cares for over 1,700 seniors at four senior living communities in New York State, 11 in North Carolina and one in South Carolina.
To RSVP for the Grand Opening celebration, contact Jessica Mayes at (716) 475-7600 or via email at jmayes@depaul.org. For more information about Wheatfield Commons, please contact Administrator Kathy Hyland-Dion at (716) 475-7600, at khyland@depaul.org or visit us on Facebook.