By: Amy Cavalier, Communications/Development Coordinator
While the coolness in the air hints at the coming of fall,  those we serve at DePaul have made the most of every minute of their summer, filling their days with the sounds, sights, smells and flavors of the season!
Green Thumbs Up     
Fresh air and blue skies mixed with the feeling of the warm soil and the sight of colorful flowers made for some lovely days in the gardens across the agency.
Pictured above, several residents donated time, energy and plants to maintain a tiered vegetable garden at Packet Boat Landing Apartments in Lockport, New York. The produce was donated to residents who were able to select items from a table in the courtyard. Also pictured, seniors helped tend to the gardens at two of DePaul's New York area senior living communities, Wheatfield Commons in North Tonawanda and Glenwell in Cheektowaga.
Everything's Coming Up Flowers
Residents have channeled their inner Picasso to make colorful summer blooms that never wilt!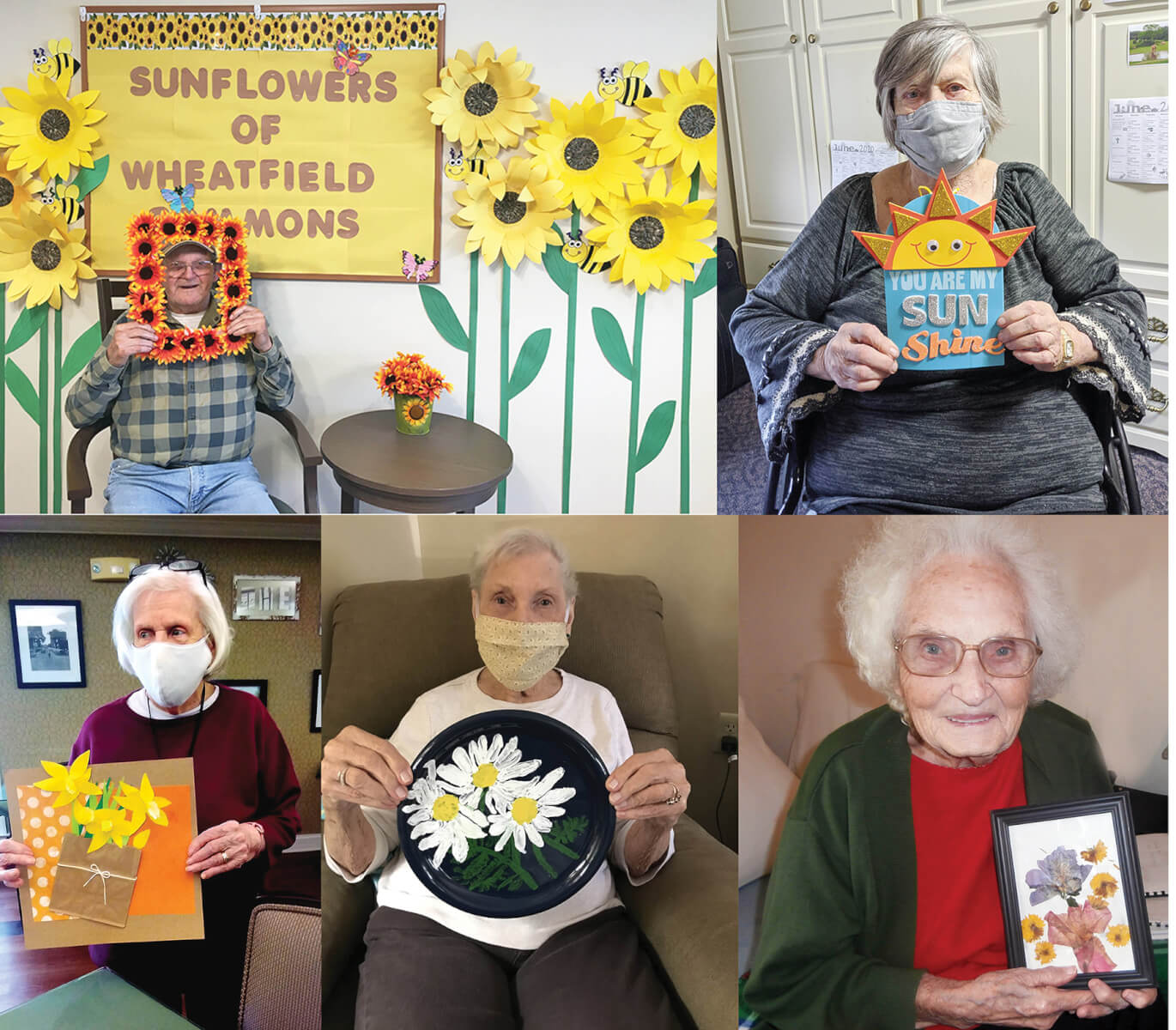 Pictured above, residents at Wheatfield Commons may not have been able to make their annual trip to the Sunflowers of Sanborn, so staff brought the beauty to them. Also pictured are summer-themed crafts made by residents at DePaul's North Carolina area senior living communities Heath House in Lincolnton and Twelve Oaks in Mt. Airy, and Pee Dee Gardens in Florence, South Carolina.
Savoring the Flavors
Everything is fresher in the summertime! There's been an abundance of delicious ways to savor the flavors of the season throughout the agency.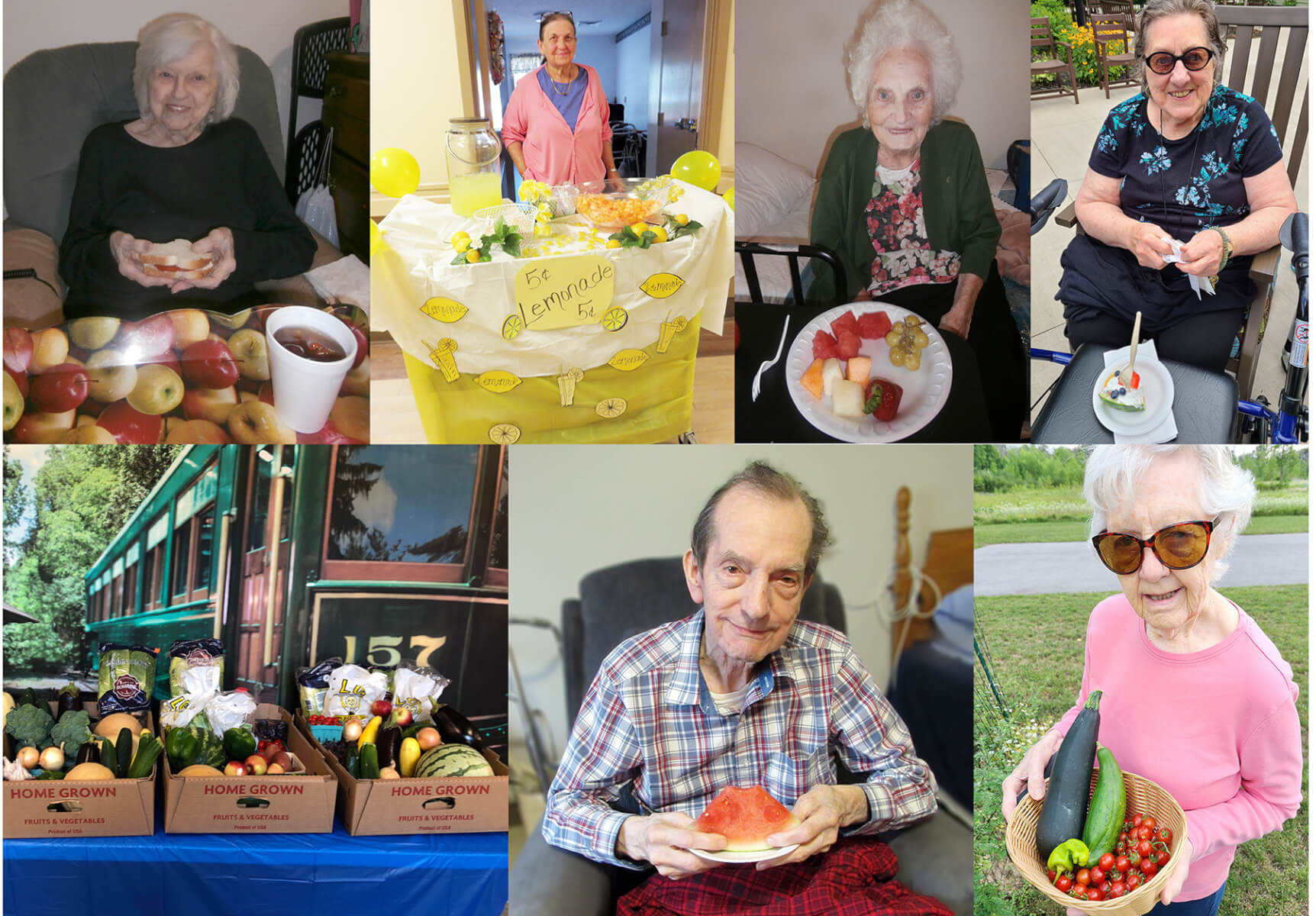 Pictured above, top row, residents at Twelve Oaks enjoyed sandwiches made with homegrown tomatoes from the garden, the sweet taste of lemonade, and fresh fruit from a pop-up farmers market donated by Linda Anderson, and a resident at Wheatfield Commons enjoyed watermelon pie.
Pictured above, bottom row, residents at the Trolley Station Apartments in Canandaigua, New York were able to help themselves to fresh produce thanks to a partnership with a local farmers market, a resident at Wexford House in Denver, North Carolina digs into a juicy slice of watermelon, and a resident at Wheatfield Commons harvests produce from the garden.
Keeping Cool
There's never a bad time for ice cream, but summer is a particularly good time to cool down with everyone's favorite treat!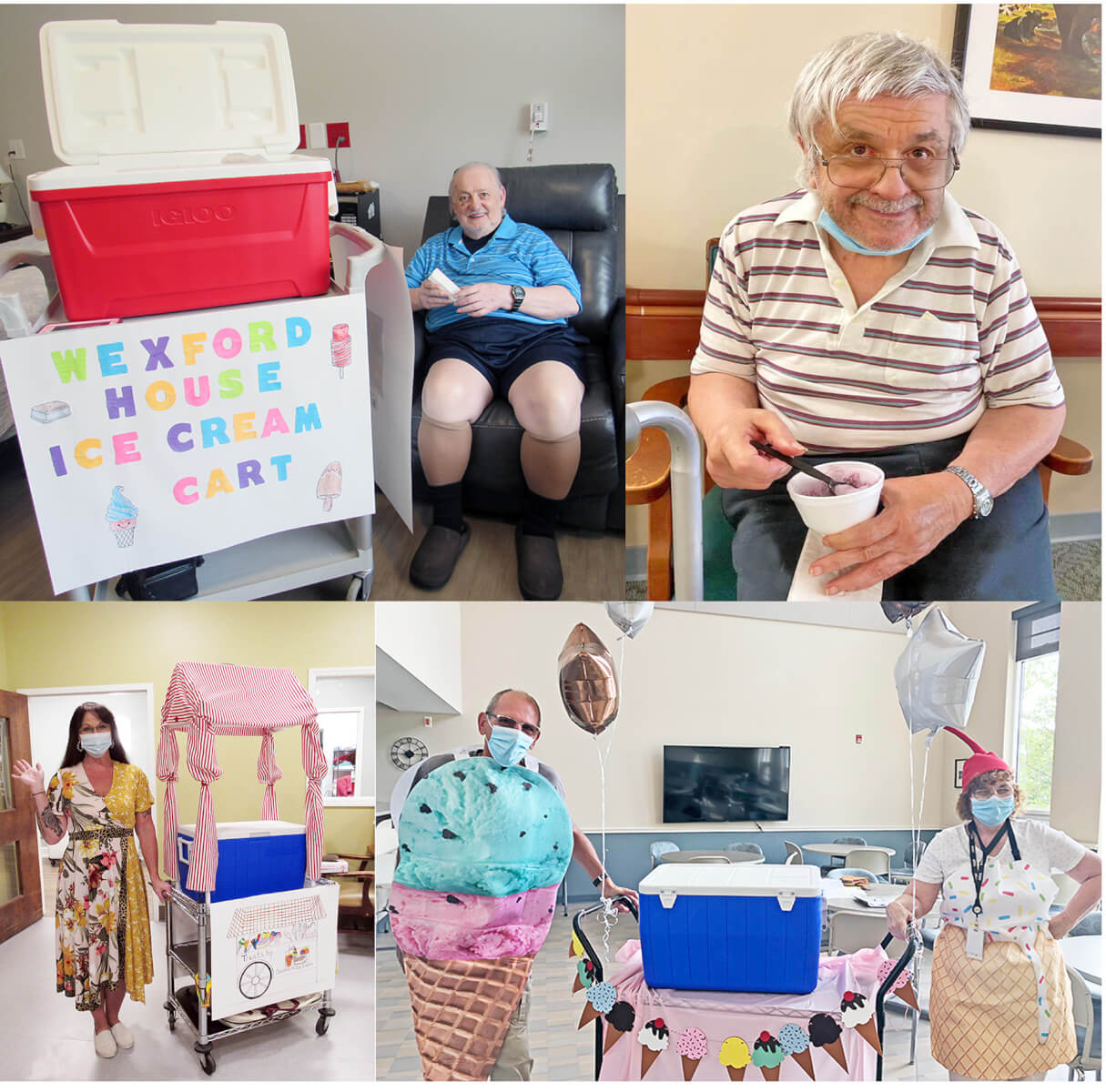 Pictured above, the ice cream cart makes its rounds at Twelve Oaks, a resident savors the flavor of summer at Westwood Commons in North Chili, New York, and the Activities Director at Southfork in Winston-Salem, North Carolina and staff at the Trolley Station Apartments make the rounds with the ice cream cart.
Life's Simple Pleasures
One of the best ways to enjoy summer is to kick back on the porch, relax with some music, sip some tea or visit with a loved one!
Pictured top row, residents at Wheatfield Commons and Dayspring of Wallace in Wallace, North Carolina enjoy time on the porch and visits with family on the patio.
Pictured bottom row, residents at Pee Dee Gardens and Prestwick Village in Laurinburg, North Carolina relax on the porch while residents at Horizons in Canandaigua, New York visit with family under a shaded tent in the garden. Also pictured, a staff member and a resident recently performed a concert at Rutherford Place in Depew, New York.
Fun in the Sun
DePaul's Recreation Department took advantage of the fair weather of summer to set up Recreation on-the-go at several sites across Rochester, New York.

Pictured customizing their own wearable and useable art projects are residents from Edgerton Square, the Rochester View Apartments and Halstead Square.