DePaul Selected as a Mother Cabrini Health Foundation Grantee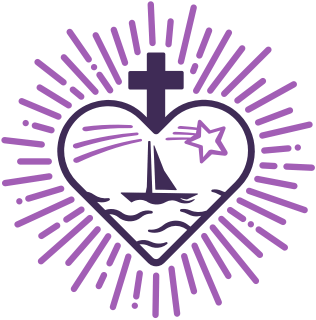 By: Amy Cavalier, Communications/Development Coordinator
Seniors at several DePaul Adult Care Communities in western New York are leaping into the 21st century thanks to new engagement technology purchased with a $150,000 grant from the Mother Cabrini Health Foundation.
The Mother Cabrini Health Foundation is a private nonprofit organization with the mission to improve the health and well-being of vulnerable New Yorkers, bolster the health outcomes of targeted communities, eliminate barriers to care, and bridge gaps in health services. The Foundation – which is named in memory of a tireless advocate for immigrants, children, and the poor – provides flexible support for new and innovative approaches that enhance health and wellness across New York State.
"As the largest healthcare foundation in New York State, it is a vital part of our mission to be on the front lines assisting during this pandemic," said Alfred F. Kelly, Jr., Chief Executive Officer of Visa and Chair of the Mother Cabrini Health Foundation Board. "We are working to get urgently needed funds across the state to organizations supporting New Yorkers most in need."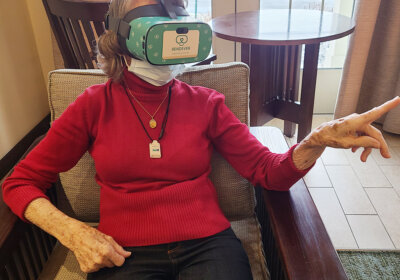 Residents of Wheatfield Commons in North Tonawanda, New York, have enjoyed virtual hot air balloon rides to destinations including the Bahamas and the Florida Keys with Rendever virtual reality headsets, being used here by Clara Swazey.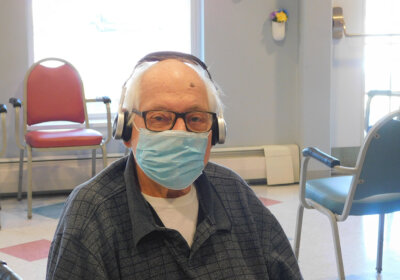 John Smith of Westwood Commons in North Chili, New York, tunes into audio programming with Eversound headphones.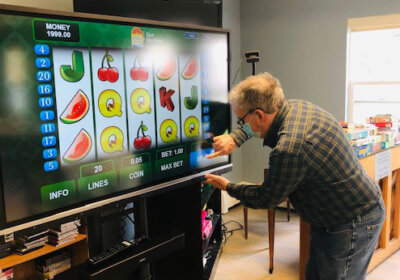 Paul Armbruster of Glenwell in Cheektowaga, New York, enjoys a casino experience without leaving home or spending a dime!
Technology can encourage increased engagement and higher quality interactions for seniors including video calls with loved ones, games requiring memory, strategy and skill, music therapy, virtual travel and cultural enrichment, spirituality connections and much more. Throughout the pandemic, DePaul staff across the agency assisted in facilitating video chats between residents and family members using computers, smartphones or tablets.
"DePaul recognizes the importance of technology in increasing engagement, minimizing social isolation, and providing quality interactions for seniors," said Regional Director of Operations for DePaul Adult Care Communities Stacie Major.
Thanks to the support of the Mother Cabrini Health Foundation, DePaul Adult Care Communities, Inc. has been able to purchase additional technology to serve seniors in New York at Glenwell in Cheektowaga, Westwood Commons in North Chili, Wheatfield Commons in North Tonawanda and Woodcrest Commons in Henrietta. The grant is also being used for training to support staff in helping residents effectively use the new technologies.
At Glenwell in Cheektowaga, New York, Josef Poslinski listens to some traditional Polish folk music using a pair of Eversound headphones.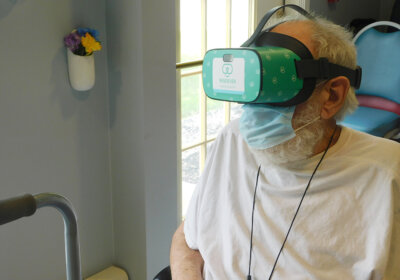 George Donohue tours Zen Places Worldwide using using a Rendever virtual reality headset at Westwood Commons in North Chili, New York.
Eversound wireless headphones are assisting DePaul residents with hearing and focus during conversations with staff and other residents, in viewing programming on TV, and video chats with family and friends. Eversound also provides an extensive programming library with live-streamed events and on-demand videos.
Rendever virtual reality headsets are allowing DePaul residents to check off bucket list items and engage with the world in ways they never thought possible including hot air balloon rides to destinations such as the Bahamas and the Florida Keys to viewing the Northern Lights, and even visits back to their family's ancestral homelands!
DePaul staff are utilizing person-centered engagement technology, iN2L, to provide cognitive and physical exercise and therapy, education, reminiscing, memory support and more. Using a touch screen system, residents are participating in exercise classes, sing-alongs, happy hour trivia, and games including Family Feud.
"We are thrilled and grateful for the Mother Cabrini Health Foundation's support as we continue to integrate and experience the benefits of cutting-edge engagement technology at DePaul," said Major.