Singing Their Praises (Heath House)
March 19, 2014 (Lincolnton, NC) ─ The Parker Family Singers have been performing Gospel music for the residents of Heath House, a DePaul Senior Living Community, for over five years.
"We call it a privilege to have the honor of singing to them and we pray the good lord will allow us the good health and ability to continue singing for many more years," said Parker Family Singers group member Frank Hammett.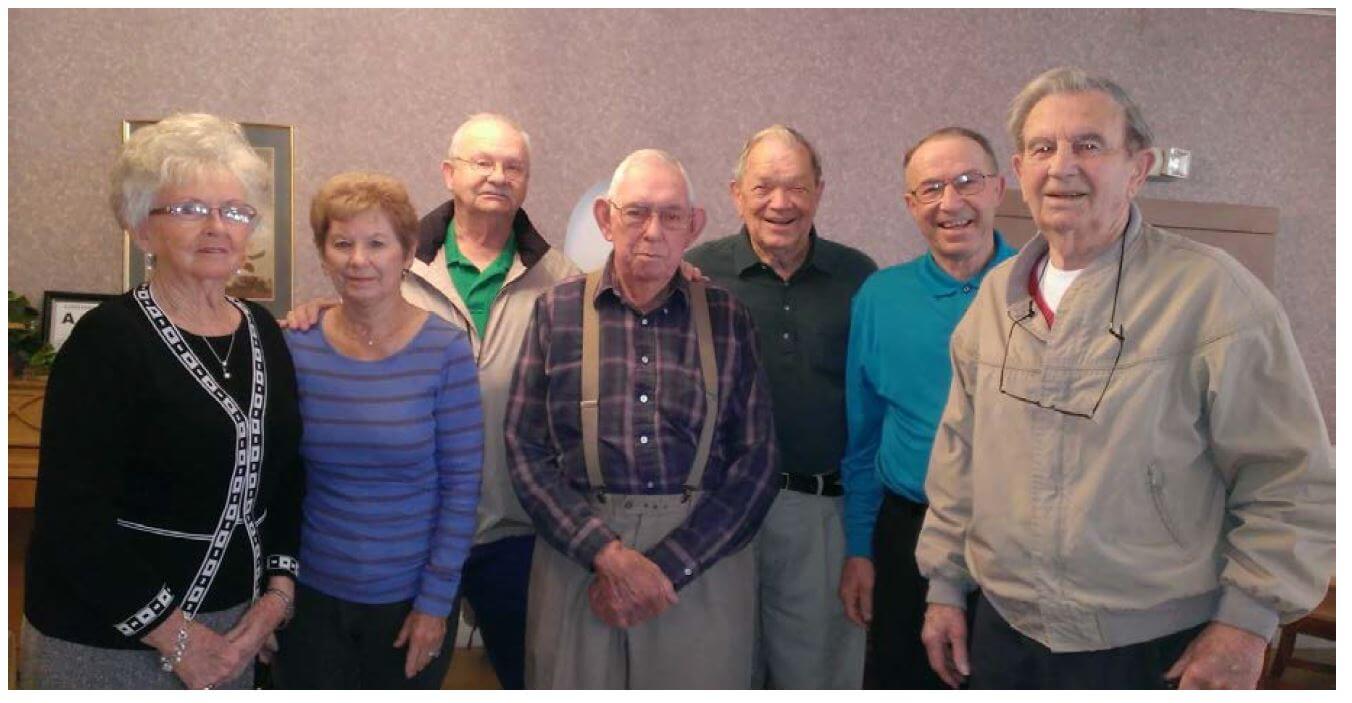 Pictured are the Parker Family Singers Lucille Star, Shirley Hollifield, Doug Ledford, Frank Hammett, Jeff Parker, Westside Baptist Church Pastor William "Bud" Painter and Shuford Campbell. Not pictured are Jason Myers, Phil Turbyfill and Grady Parker.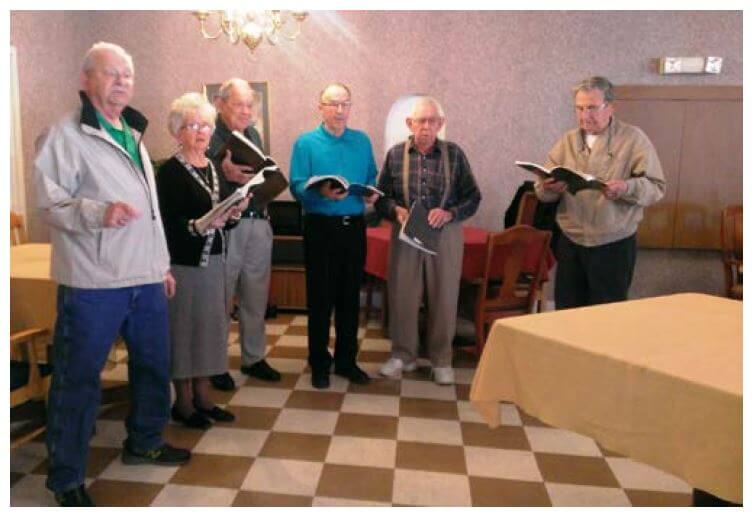 Jeff Parker of Maiden, North Carolina said the Parker Family Singers has been singing for about 10 years. Consisting of parishioners from various Baptist Churches, the group performs at six area nursing homes once a month, including Wexford House, a DePaul Senior Living Community in Denver, North Carolina. Frank Parker said the residents love singing along, especially to the older gospel songs.
"It's a blessing," he said. "That's what we get out of it."
For more information about Heath House, please contact Administrator Jeanne Bolden at (704) 732-1113.