Saluting America's Veterans (Westwood Commons)
November 12, 2014 (North Chili, NY) ─ The camouflage of an Army uniform, the stark whites of a military nurse, or the Navy blues of those veterans who served at sea, Westwood Commons, a DePaul Senior Living Community, paid tribute to its Veterans with a colorful and fun ceremony on Tuesday, November 11.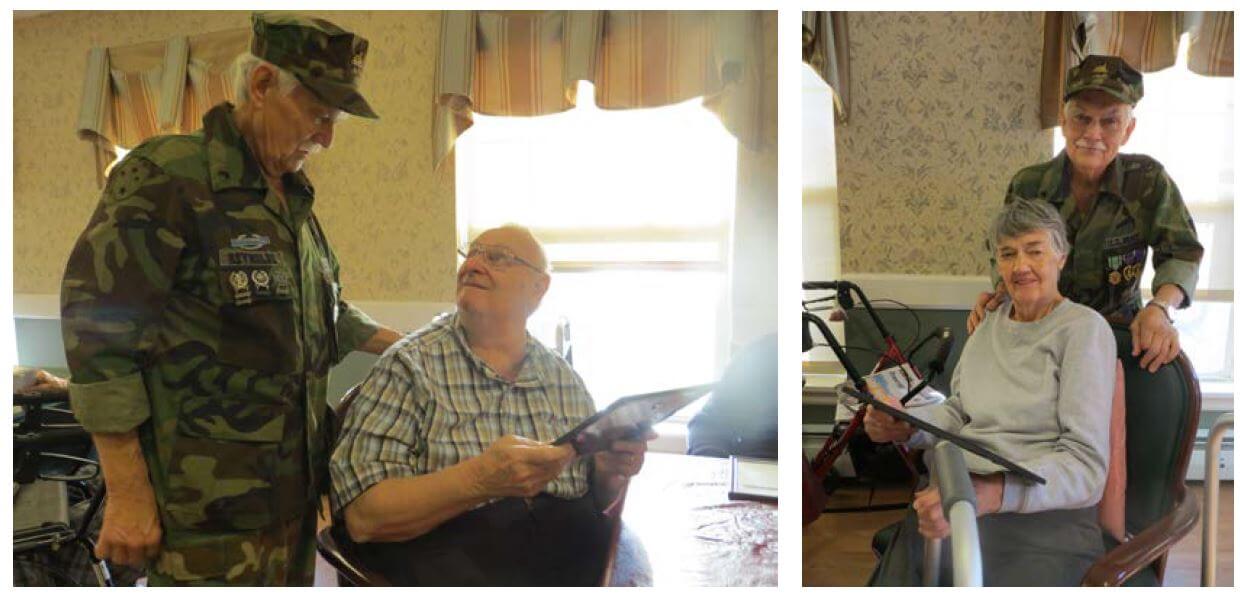 Pictured here, retired Combat Sargent Jim Reynolds of North Chili presents Westwood Commons' residents Richard Higgins and Patricia Carberry with certificates of recognition for their service. Higgins served as an Army medic while Carberry was in the United States Air Force Nursing Corp.
Reynolds of North Chili visited Westwood Commons to thank his fellow veterans and talk about his experiences serving in the Army from 1967-1969. Reynolds served in Vietnam in 1968.
"It is important to recognize the veterans because they sacrificed their lives for us, no matter what branch of the military they were in or their role while enlisted," said Activities Director Cathy Toney. "We owe many of our freedoms to them. They deserve this day and more."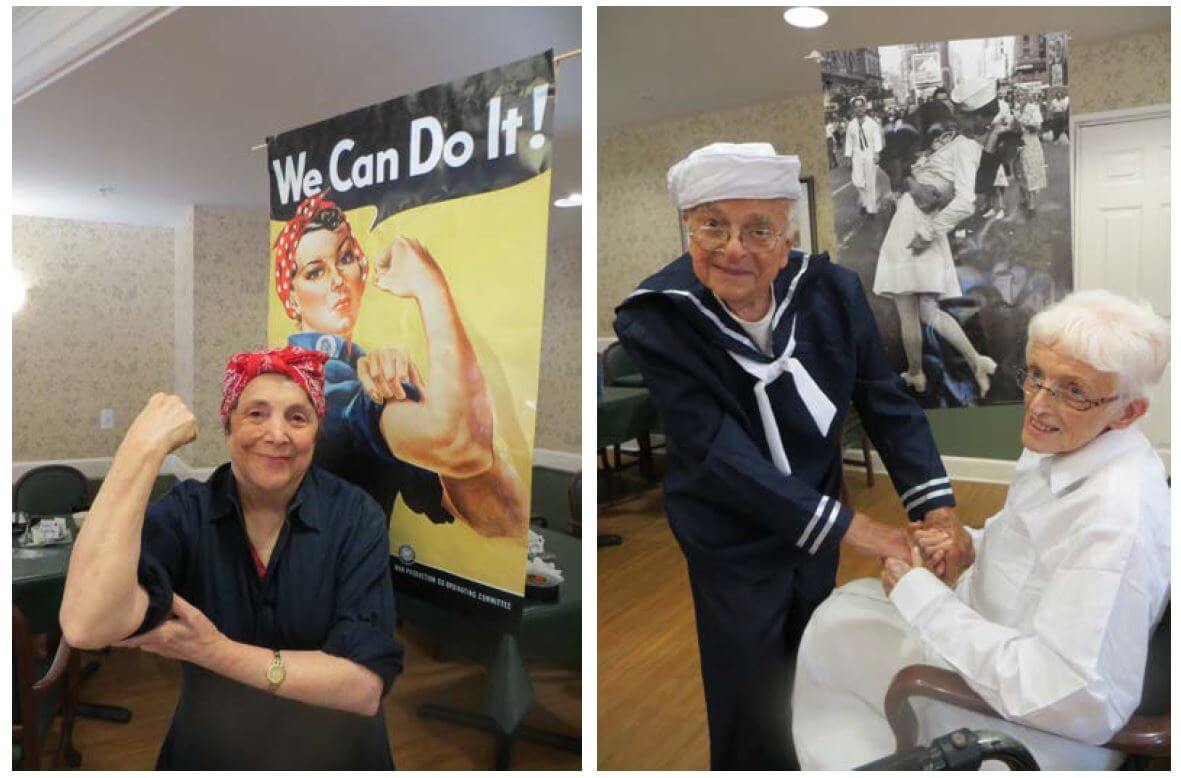 In addition to the guest speaker, Westwood Commons residents reminisced about days of old by reenacting some of the scenes made famous during war times. Seen here, Mary Masceri depicts Rosie the Riveter while Frank DiNitto and Mary McDonnell reenact a famous kissing scene captured in Times Square from the day the United States declared victory over Japan Day which was published in Life magazine in 1945.
Westwood Commons recognized the following veterans for their service during the Veteran's Day ceremony: Francis Ruggerio, Marine Corps; John Dodgson, Navy; Richard Higgins, Army; Donald Clar, Army; James Ruhland, Army; Norma Navik, Communicator; Loran Orsburn, Navy; John Beaty, Army; Patricia Carberry, Air Force; Glen Stewart, Army; Robert Pawlik, Army; Frank DiNitto, Navy; Anthony Vacerelli, Navy; Robert Holdridge, Army, and Albert Smith, Marines.
For more information about Westwood Commons, please contact Administrator Karen Shaffer at (585) 293-2060 or visit us on Facebook.