Celebrating Residents' Rights (Woodridge)
November 9, 2016 (Monroe, NC) ─        Woodridge, a DePaul Senior Living  Community in Monroe, came together with other seniors in October to raise awareness of dignity, respect and the value of residents living in long-term care facilities during the annual Union County Residents' Rights Celebration, hosted by the Centralina Area Agency on Aging at the Union County Agricultural Center.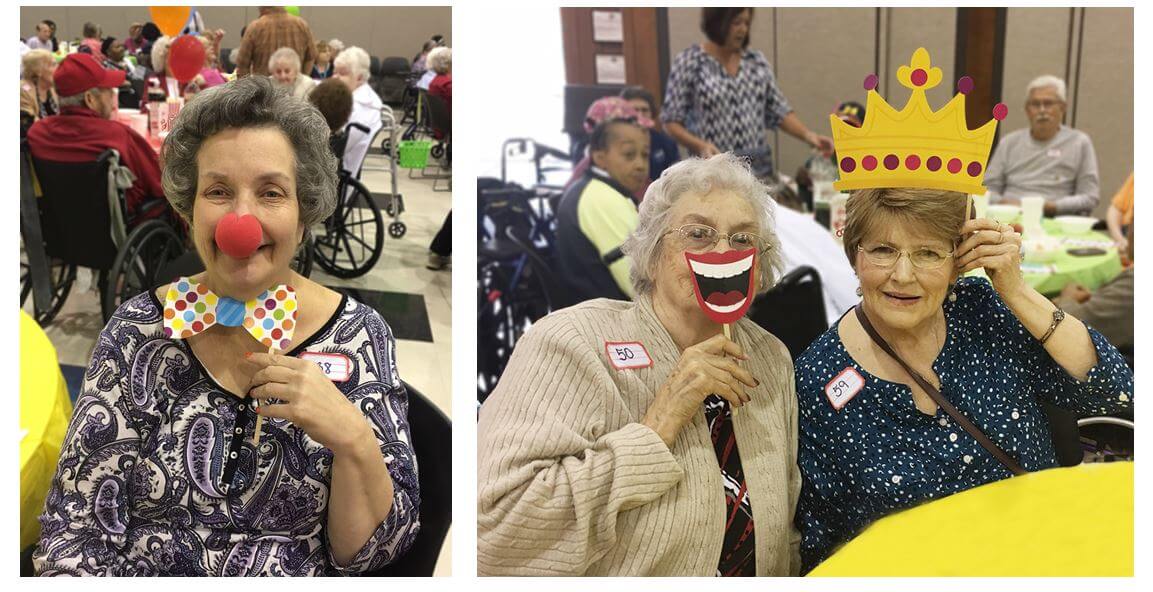 Pictured above are Woodridge residents Judith Cairns and Bea Brantley and Libby Hess. This year's celebration "Just Clowning Around" was a carnival theme with lots of bright colored decorations, root beer floats, nachos and cheese, in addition to door prizes. Marty Vanderlip provided entertainment along with the help of some clowns!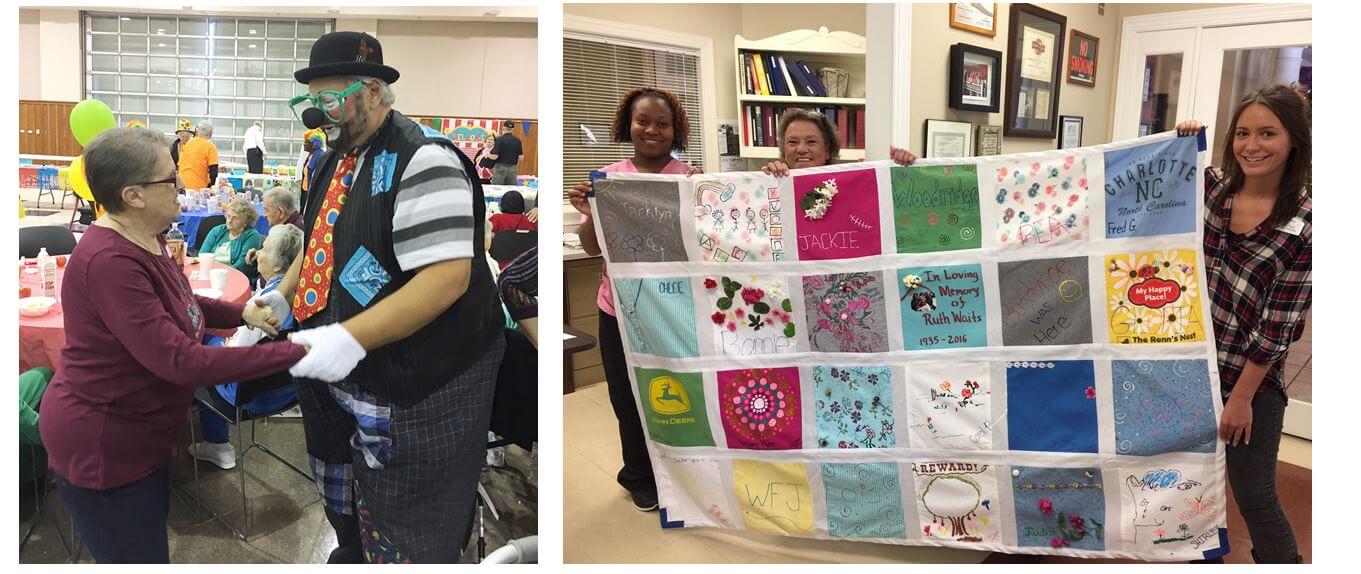 Pictured above, Woodridge resident Carol Bennett shares a dance with a clown!
There was a quilt contest at this year's Residents' Rights Celebration. Woodridge residents each created their own square using old shirts and craft supplies like puff paint, fabric markers, ribbon, felt and hot glue after which Woodridge volunteer Etta Helms sewed the patches together. Pictured above is Woodridge's completed quilt which won first place, earning them gift cards and the honor of taking home the Union County Residents' Rights Proclamation.  This year's Residents' Rights Month was focused on residents' right to vote and be engaged in the political process.
For more information about Woodridge, please contact Administrator Janis Carroll at (704) 225-0011 or visit us on Facebook.