The Secret to 100 Years! (Wheatfield Commons)
May 29, 2019 (North Tonawanda, NY) ─ May 30th is National Senior Health and Fitness Day. For Wheatfield Commons' centenarian John Gawel, the secret to a long and healthy life has been walking – in the morning and in the evening. The Niagara Falls native says his work as a mailman helped him stay on his feet and moving all these years!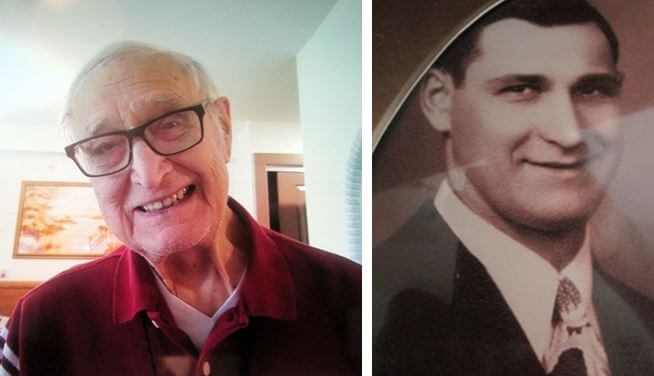 A child of Polish immigrants, Gawel was raised in a family of six brothers and one sister. His good looks earned him the name "Scoop," and he spent a lot of time playing baseball as a youth.
The former Marine who served on the front lines in Guadalcanal suffered a shot to the leg. One of seven survivors of a company of 66 men, Gawel received six medals and a purple heart. Gawel married his first wife Helen in 1946. The two were together for 35 years and had three children together. He married his second wife Mary, whom he also shared 35 years with, until she passed away in 2014. Gawel has lived at Wheatfield Commons, a DePaul Senior Living Community in North Tonawanda, since earlier this year.
For more information about Wheatfield Commons, please contact Administrator Kathy Hyland-Dion at (716) 475-7600, at khyland@depaul.org or visit us on Facebook.