Alive After Five Concert Series (Heath House)
September 16, 2019 (Lincolnton, NC) ─  Toes were tapping on dancing feet as residents at Heath House, a DePaul Senior Living Community in Lincolnton, enjoyed a night at the Lincolnton Alive After Five concert series.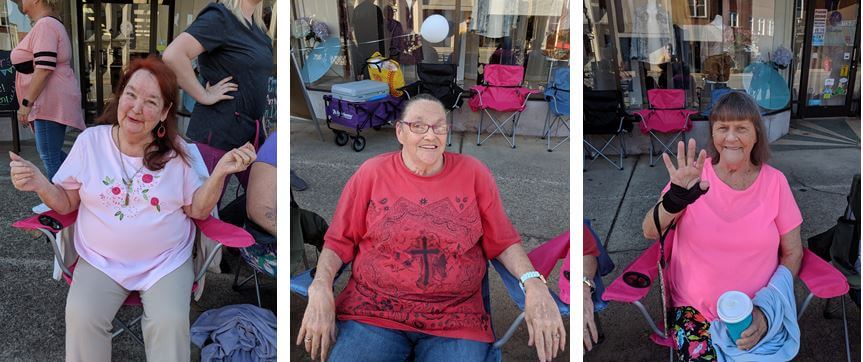 Pictured above snapping their fingers and tapping their feet to music by the Entertainers are Heath House residents Cathy Day, Brenda Parker and Nancy Beaver. The outdoor street party produced and sponsored by the Downtown Development Association of Lincolnton features bands, food, drinks, dancing and a car and motorcycle show!
For more information about Heath House, please contact Administrator Terry Black at (704) 732-1113, at tblack@depaul.org or visit us on Facebook.