Irish Eyes Are Smiling at Heath House
March 23, 2020 (Lincolnton, NC) ─ When Irish eyes are smiling, they're usually up to something. That was the case on St. Patrick's Day for residents of Heath House, a DePaul Senior Living Community in Lincolnton.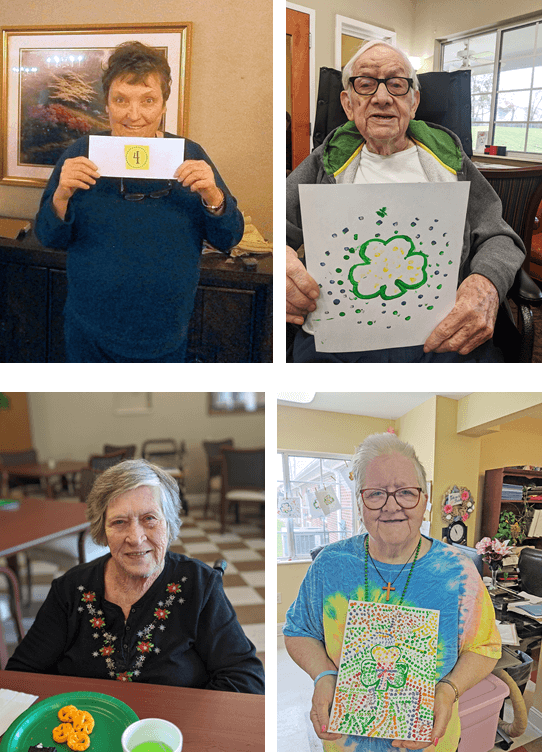 Earlier this month, residents went on a scavenger hunt, following clues in search of the pot of gold. Each participant received a golden ticket worth 20 bingo bucks to be used at bingo auctions. Pictured top left is Lola Waddell.
Residents got crafty with some shamrock art made with Q-tips and paint on cardstock! Pictured with their completed masterpieces are Heath House residents William Keever, top right, and Judy Childers, bottom right.
"Everyone had a wonderful time and they were all smiles during this project," said Activities Director Hayley Johnson.
For St. Patrick's Day, residents enjoyed shamrock patties, Cheeto Paws and leprechaun prints, which were mint Oreos dipped in white chocolate. Pictured during the social on bottom left is resident Ruth Elkins.
For more information about Heath House, please contact Administrator Terry Black at (704) 732-1113, at tblack@depaul.org or visit us on Facebook.