Irish Eyes are Smiling at Woodridge
March 25, 2020 (Monroe, NC) ─ When Irish eyes are smiling, they're usually up to something. That was the case on St. Patrick's Day for residents of Woodridge, a DePaul Senior Living Community in Monroe.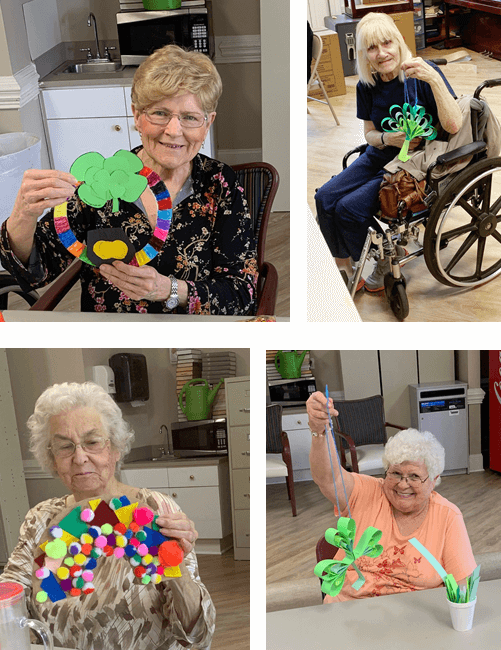 Colorful crafts were plentiful at Woodridge for St. Patrick's Day. Pictured clockwise above, Woodridge resident Elizabeth Alley-Hess shows off a wreath she made for the holiday; Patricia Bridges and Nancy Snyder display homemade paper shamrocks, and Beatrice Brantley is pictured with a cardboard rainbow craft which she created using fabric, buttons, poms-poms and glue.
For more information about Woodridge, please contact Administrator Courtni Ages at (704) 225-0011, at cages@depaul.org or visit us on Facebook.