Story of Hope: Nothing Stops Kadie Tower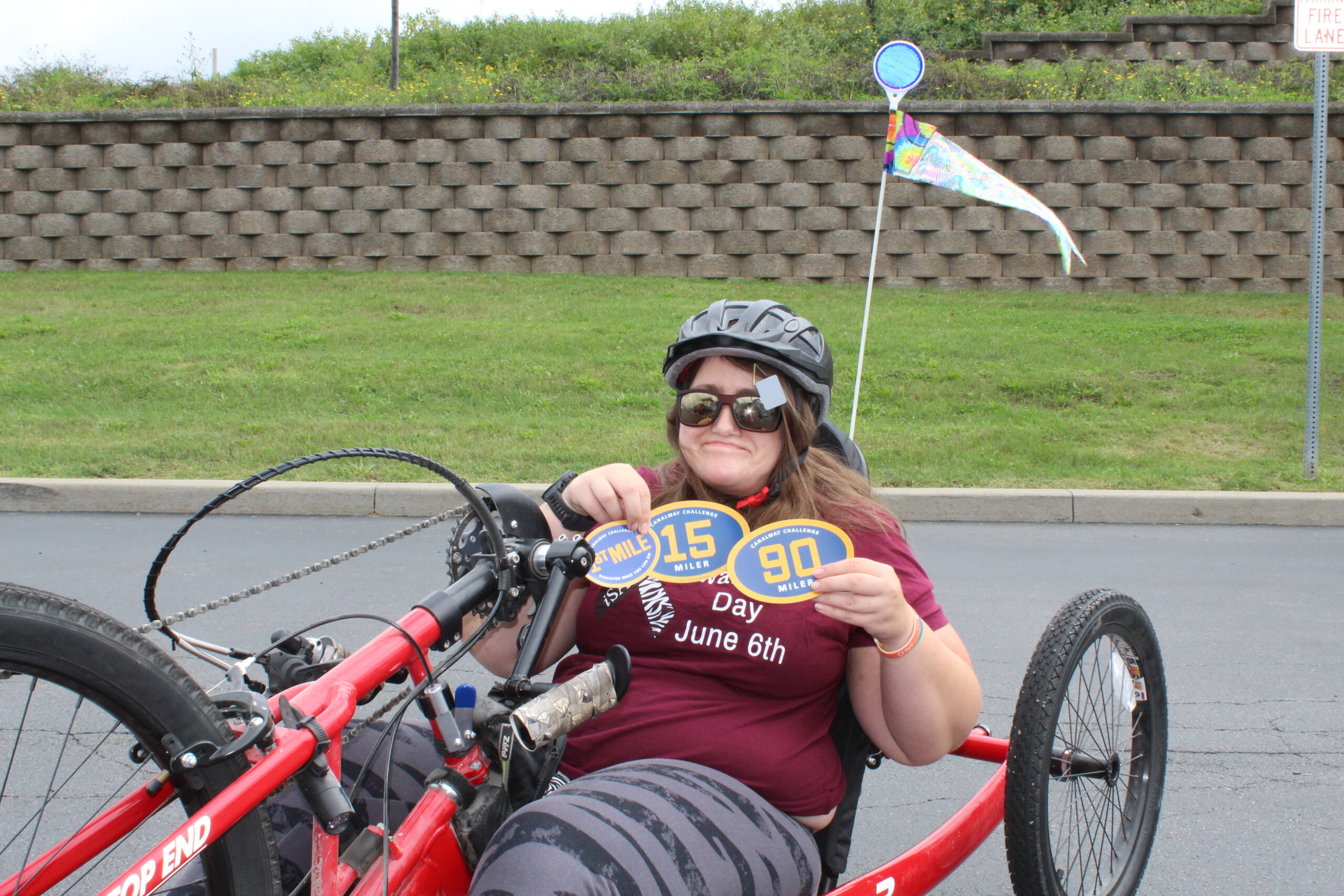 For someone who was never expected to walk, Kadie Tower has covered a lot of miles and cleared many hurdles over the past 36 years. She was born with the rare spinal condition Klippel-Feil Syndrome, the congenital fusion of two or more cervical vertebrae, and Sacral Agenesis, a congenital disorder impacting the lower spine. Kadie was also born Deaf. In late fall, she was finally able to get surgery to repair issues with her colon that she's had since she was a baby which had been delayed for two years due to COVID.
"All of these things are just part of who I am," she said.
She defied expectations when she taught herself to walk at the age of five.
"I remember being very little, holding onto my parents' hands," she said. "I don't remember a walker or wheelchair. There are pictures of me with them, but I don't remember myself."
Although she can still stand and walk on her own, she uses a wheelchair to navigate longer distances to avoid causing herself pain. Over the years, Kadie admits, she's gotten frustrated advocating for herself, which has taken a toll on her mental health.
"I have had difficulty getting treatment for my rare condition, and though I was frustrated, I'm glad I didn't give up," she said. "It's not easy."
Despite her limitations, she enjoyed participating in sports like softball and basketball growing up in Lyndonville and Albion and attending school at St. Mary's School for the Deaf in Buffalo. She attended college at the Rochester Institute of Technology and graduated from Medaille College in Buffalo. She first came to DePaul in 2017 when she moved into a house in Batavia through DePaul's Supported Housing Program.
"DePaul changed my life when I moved in," she said.
"I appreciate how DePaul and the staff have helped me."
Kadie moved to DePaul's Rochester View Apartments (RVA) in Henrietta in June 2019. She said the first few years were a tough transition going from growing up in the country to living in the city. She's found that spending time in nature and staying active are helpful coping tools.
Always seeking out new adventures and experiences, Kadie's been involved in a number of sports through a variety of agencies focused on creating accessible adventures for individuals with a disability. She's tried wheelchair fencing and sled hockey with Rochester Accessible Adventures and Endless Highway Inc., as well as taken part in virtual reality activities. She was introduced to rugby through Wrecker Wheelchair Rugby. She also enjoys kayaking.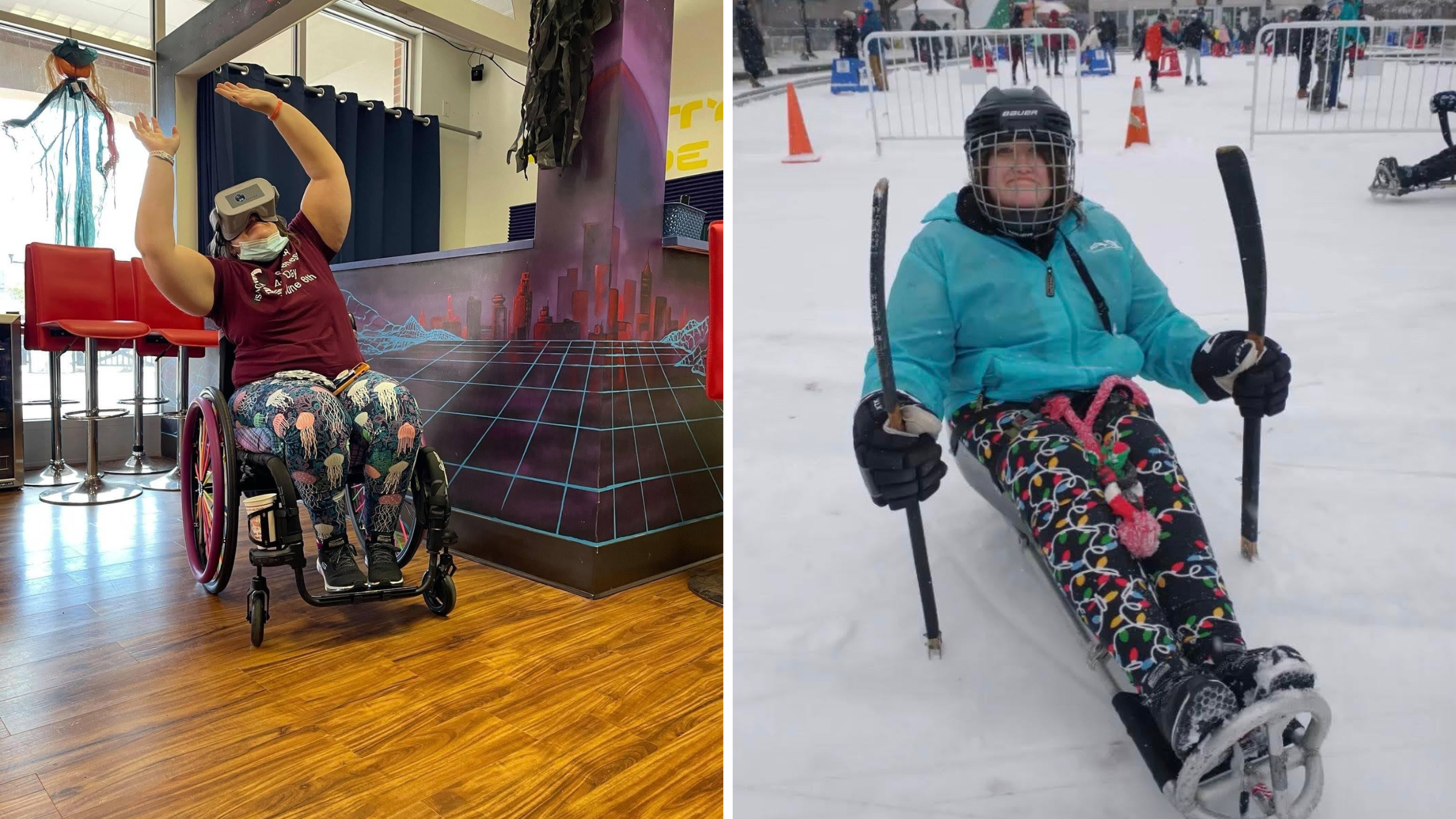 More recently, Kadie has taken up biking, going so far as to cover 90 miles on the Erie Canal this summer via the Canalway Challenge. She was recently interviewed on the Erie Canal in Pittsford by WXXI for a story focused on adaptive tourism.
In searching for an adaptive bike to meet her needs, Kadie researched, found and applied for a scholarship through the Challenged Athletes Foundation to get a handcycle bike which keeps the pressure off her spine and relies more on her upper body muscles. The bike was shipped to RVA in May where Kadie assembled it in the community room.
The longest ride she's done so far was 22 miles on the Erie Canal, from Camillus to Jordan and back again in about four-and-a-half hours.
"I'm attracted to the old history on the canal near Syracuse," she said. "I enjoy it because it's peaceful, there's not a lot of traffic and less people."
Next year she's hoping to cover 180 miles. There is also a 360 mile challenge, something that Kadie says she wouldn't rule out in the future. She's also hopeful she can find a grant to help her purchase an e-bike kit which will allow her to both pedal and propel her bike with an electric powered motor. Being on her bike makes her feel empowered, she said. It's not a competition. Sometimes she rides solo, other times with a friend, and she's made new acquaintances with those she's met along her travels.
"I hope my experiences will highlight the need for making more recreational activities accessible to those with disabilities and encourage people to attempt the Canalway Challenge and learn more about the history and recreation opportunities in the area," she said. "I love to motivate and learn alongside others."